The Billfish Report is counting down its Top 10 Billfisheries of the Year, and coming in at #6 is Kenya.  Criteria for our Top 10 include numbers, variety, and size of fish.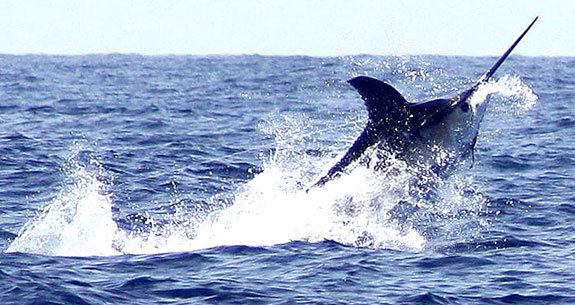 Perhaps no place in the world is more well known for variety than Kenya. Venezuela may have given us the Billfish Grand Slam (3 Billfish Species in one day) but Kenya gave us the Fantasy Slam (5 Billfish Species in on day).
Despite its spectacular fishing, it is still not an extremely well known fishery, mostly due to its distance from the U.S. Like a lot of African fisheries, the fishing fleets are typically small, so we may not even know the depth of this fishery still. Even with this "handicapping" there is no doubt about Kenya's status as one of THE best destinations in the world when it comes to billfish. Our inbox was filled with multi-species days and this year there were some good size fish caught as well. Black Marlin, Blue Marlin, Stripes Marlin, Sailfish, Swordfish and even Spearfish can all be caught in these abundant waters.
What makes this fishery even more unique to us is that there never seems to be a wave of one particular species. We would get one reports with a boat catching 3 Blues and 1 Sail and then the next report would be 5 Stripes and 1 Sword. If you are trying to catch your Billfish Royal Slam, Kenya may be the place to start.
Here are just a few highlights from 2010:
Instedda – Billfish Super Slam – 1Blue Marlin, 1 Black Marlin, 1 Striped Marlin & 3 Sailfish
B's Nest – Billfish Super Slam – 1 Blue Marlin, 1 Black Marlin, 3 Striped Marlin & 1 Sailfish
Black Widow – Billfish Grand Slam – 1 Black Marlin, 1 Striped Marlin & 8 Sailfish
Ol-Jogi II – Billfish Grand Slam – 1 Black Marlin, 4 Striped Marlin & 6 Sailfish
Ol- Jogi – Billfish Grand Slam – 1 Black Marlin, 2 Swordfish & 2 Sailfish
Congratulations on a great year to all the captains in Kenya, our #6 Billfishery for 2010.