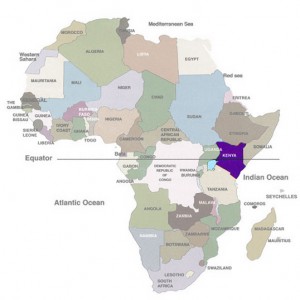 Kenya – In a land perhaps more well known for its lands predators, lie some of the most fertile Billfish waters anywhere. Still relatively unexplored, Kenya can offer you the chance to see more Billfish species perhaps, than any other location in the world. Black, Blue and Striped Marlin all feed in these waters. Sailfish can be found in great abundance at times and they even have a good Swordfish bite. Add Spearfish too, if you can believe it.  If you are lucky enough to fish here for some time, you start hearing about Billfish Slams. But not just a Grand Slam (3) or a Super Slam (4) but also the Fantasy Slam, which is 5 Billfish Species in one day.
Like any destination, you will hear about certain spots that aggregate the fish. In Kenya, you will hear names like Pemba Channel and North Kenya Banks. If you follow our reporting, you will hear towns like Watamu, Shimoni and Malindi, which are coastal areas that have a fishing fleet.
We follow two operators primarily. Sea Adventures with Capt. Simon Hemphill at the command of Kamara II (www.bigame.com) and Hemingway's Resort which has a fleet of top notch boats (www.hemingways.co.ke)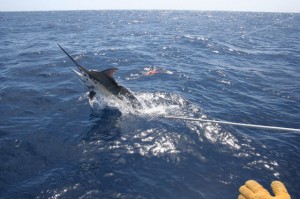 Here are some of the outstanding BILLFISH SLAMS that we have heard about thus far this season.
Neptune – Super Grand Slam – Blue, Black, Striped, Sail
B's Nest – Super Grand Slam – Blue, Black, Striped, Sail
Instedda – Super Grand Slam  – Black, Blue, Striped, Sail
Kipapa –  Grand Slam – Blue, Black, Sail
Kamara II – Grand Slam – Black, Striped, Sail
Alleycat – Grand Slam – Black, Striped, Sail
Black Widow- Grand Slam – Blue, Black, Sail