Minutes ago the largest blue marlin in the 52-year history of the Big Rock tournament was weighed – an 883-pounder caught on the Citation.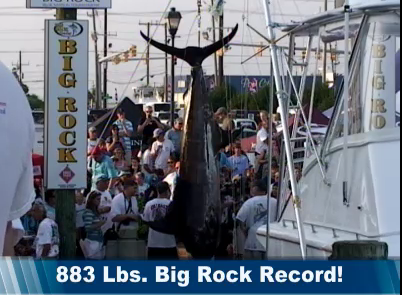 Was otherwise a decent day for the tournament…the numbers…
92 boats on the water (151 entered)
Blue marlin – 4 (3 released, 1 weighed)
White marlin – 3
Spearfish – 1
Sailfish – 2
Hatchet marlin – 1
Tournament continues for the next five days – boats fish four of the six days.
For more information on the Big Rock tournament go to thebigrock.com.