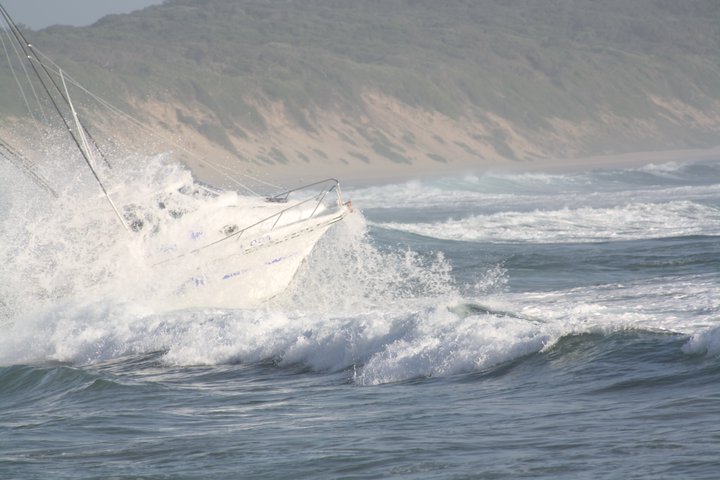 Sodwana Bay, South Africa – The next time you decide to complain about the condition of your marina or the current in your harbor, remember that there is always somebody else that probably has it "rougher". The boys down in South Africa don't have to pay for high dockage fees, but they have a little obstacle after they launch their boats…large waves.
Here in America, we call them Catamarans or Cats, but they call them Ski-Boats way down south. They are by far the most popular used boat and are particularly good for breaking through the waves. But, this is not "Ski-Boat Report" and these guys are not out looking for a leisurely boat ride. They do this for the passion that we all love, billfishing.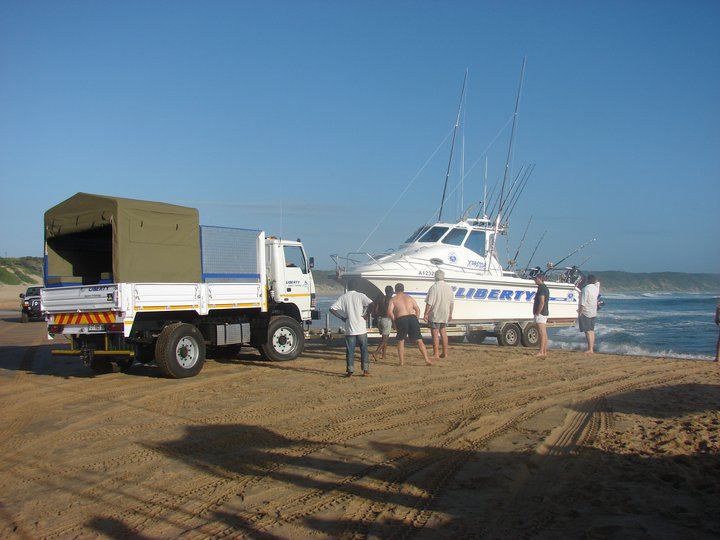 We have been getting some pretty good reports out of South Africa this year, with the first ever Super Grand Slam caught as well as a few fish over the 500 lbs mark. South Africa, like its cousin to the north, Kenya,  sees a great variety with blue marlin, black marlin, striped marlin, spearfish, swordfish and sailfish all potential targets. It is a wonder that is took so long to record the first Super Slam.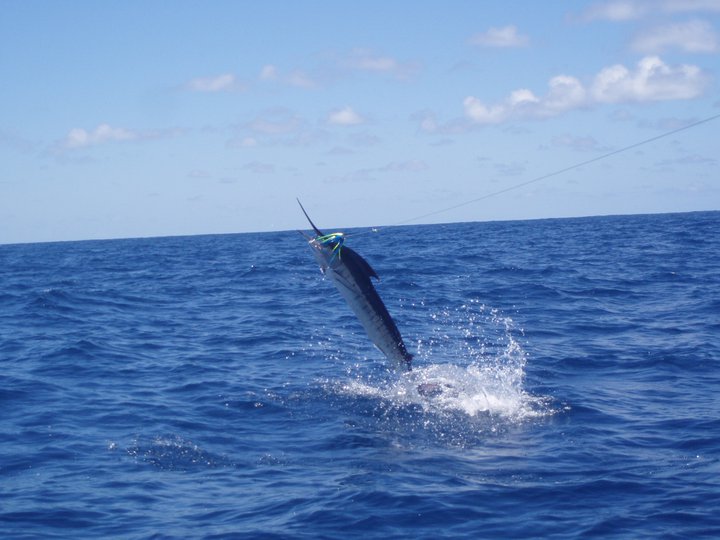 Our latest report (and these great pictures) comes courtesy of Franco Van Der Merwe. We are very fortunate to have Franco give us regular reports from a fishery that not many people know about. Just recently while fishing in the Mynmanne Tournament in Sodwana Bay, fishing aboard Liberty, the boys managed to release a 250 lbs Blue Marlin as well as a 180 lbs Striped Marlin and a 140 lbs Striped Marlin. Capt. Stephan Van Der Merwe (father to Franco) skippered the boat and put the boys on the fish.
Thanks very much to Franco for sending over these very cool shots.