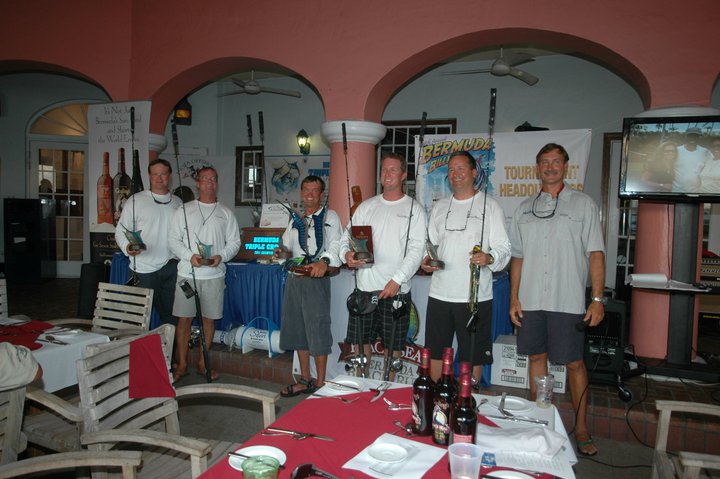 Bermuda – Congratulations to Capt. Elliot Cline and crew of Fish On for winning the Bermuda Triple Crown. It took 8 Blue Marlin (4,000 points) to win this years series, but who would have guessed that 6 of the 8 blues would come in the final tournament, the Seahorse. Just goes to prove, you are never really out of it.
Uno Mas and Georgie Girl finished just 300 points out the tie, with 3,700 points each. Uno Mas and Georgie Girl both finishing the series with 6 White Marlin and 5 Blue Marlin.
Here is how the Fish On accumulated their points.
Bermuda Billfish Blast – 1 Blue Marlin
Bermuda Big Game Classic – 1 Blue Marlin
Seahorse Anglers Club – 6 Blue Marlin