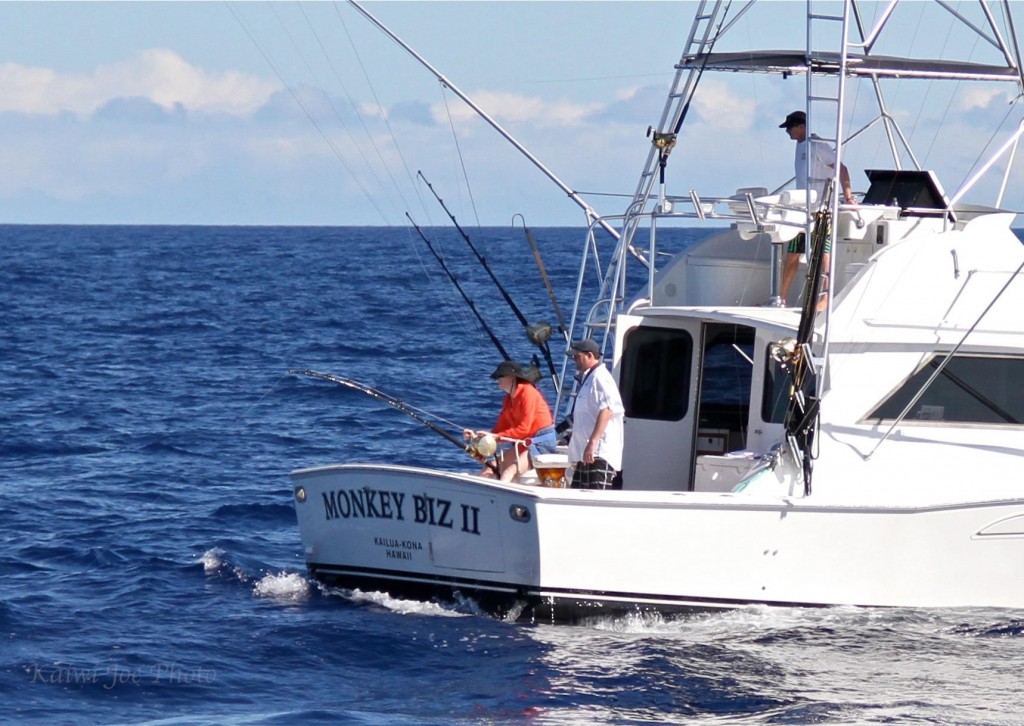 Kona, HI – The bite has been solid off of Kona the last few days. Boats fishing off the grounds are seeing anywhere from 4-6 fish a day. Capt. Teddy Hoogs and Joe Thrasher on Bwana saw six blue marlin today and Marlin Parker on Marlin Magic saw four blues as well.
Capt. Chip Van Mols on Monkey Biz II went 4-5 on Blue Marlin, releasing a 750 lbs Blue Marlin. Capt. Chip released a 650 lbs. Blue Marlin yesterday as well, so has had a hot hand on the big fish.
Kona continues to produce big fish as usual, but the numbers here in late August makes this latest run special in these waters.