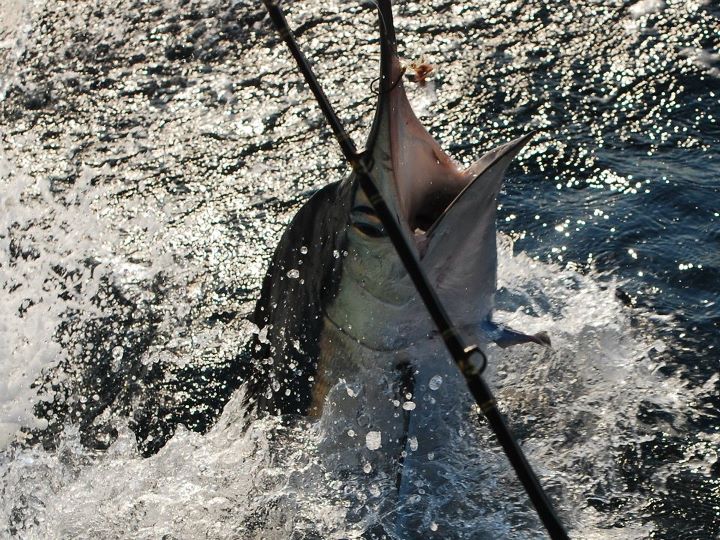 Ocean City, MD – The crews from Maryland to North Carolina wait every year to get into the fall White Marlin bite. This time, it is Ocean City's turn. For about a month, the Mid-Atlantic (U.S.) has the finest White Marlin fishing in the world. Numbers can get silly, with any number of boats getting 20+ in a Day.
Top Boat today was Capt. Howard Lynch on the Predator. He was fishing today with Squid Nation's very own Bill Pino. With a little squid luck and and the main man at the helm, the boys went 15-21.
They were no alone out there though. Reel Joy released 11, Pumpin Hard – 8, Cerveza – 7, Billfisher – 7 and Marli had 6.
Go get'em if you can!
Check Out www.squidnation.com if you want to attract the white right up to the boat!