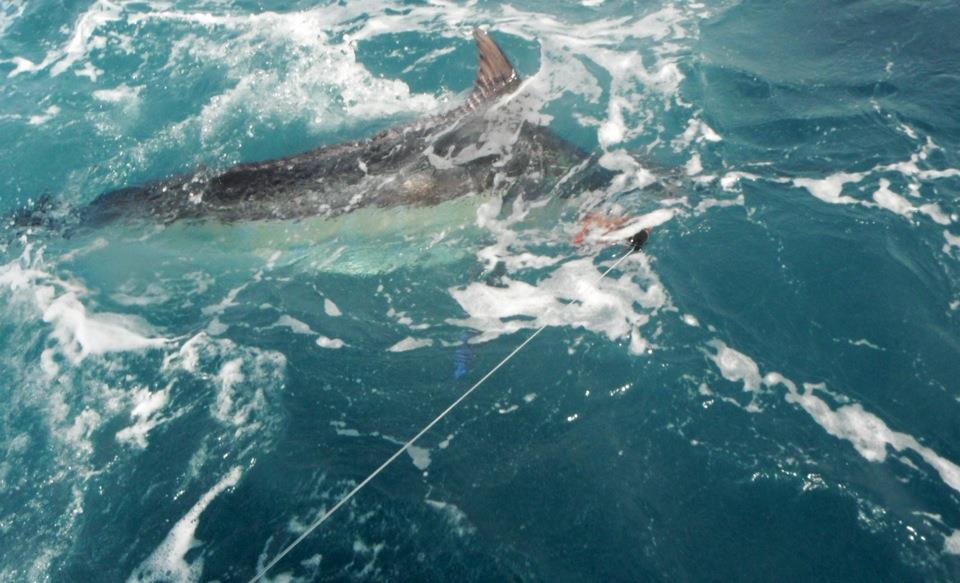 Tobago – We don't get a lot reports of Blue Marlin close to Tobago as it seems most boats are fishing other waters out of there. When we do get them though, they seem to be pretty darn good, like this one. As we are told, the only downside was due to tournament hours, so they boys had to leave the bite. What could have been!
Blue Marlin 
Magic Lady was 3-3
Knot easy was 3-3
Grey Ghost was 2-6
Reel Extreme was 1-1
Arabian Princess was 1-5
Hard Play was 1-1
Hard Play II was 1-1
Thanks to Nicko Bovel for the great report and the shot! Just in case you were wondering they called that one close to 500 lbs!