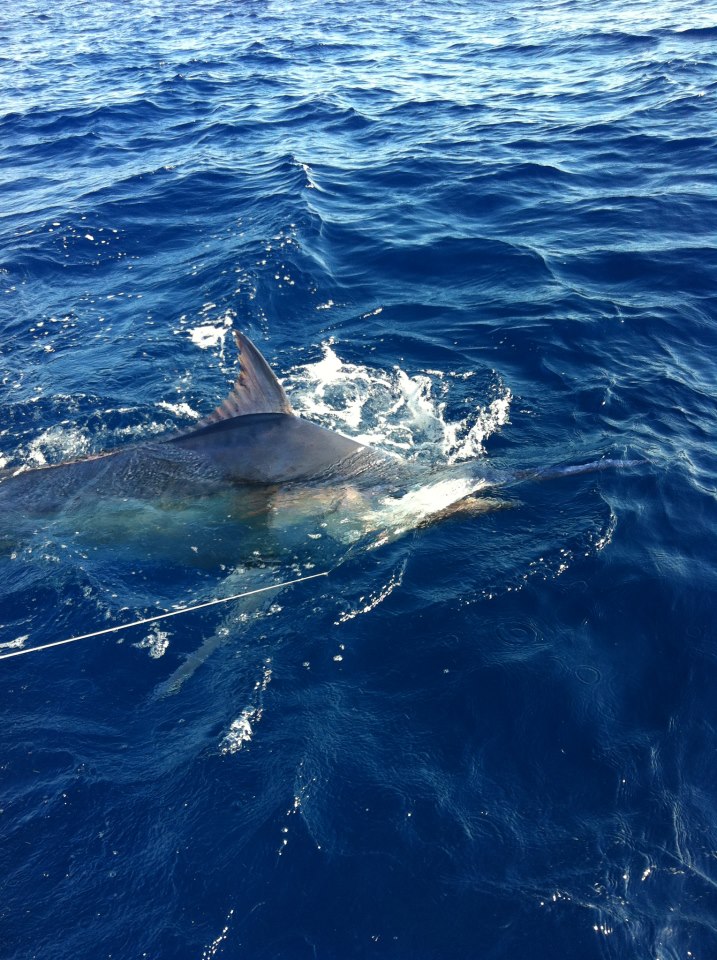 Great Barrier Reef, Australia – We are not sure what Capt. Billy Billson eats for breakfast, but it must attract BIG Black Marlin. It seems every year, Capt. Billy on the Viking II leads the way when it comes to Granders. We remember two days where defied all odds, managing two Granders in a single day. This season is no different and he is already putting up impressive numbers, including Two Grander Black Marlin in one week.
He started out with a Black Marlin for Angler Stuart Wright that was just past the 1,000 lbs. mark, followed up just days later with an equally impressive 1,100 lbs. Black Marlin for the same group! People will fish a lifetime to catch a Black Marlin over the magical mark, with Capt. Billy it seems you only need a week!
Congratulations to Capt. Billson and Randy Baker for a great start to the season!