The Billfish Report is counting down its Top 10 Billfisheries of the Year, and coming in at #4 Cairns, Australia. Criteria for our Top 10 include fish numbers, variety of billfish species, average size of fish, length of season and numbers of boats fishing.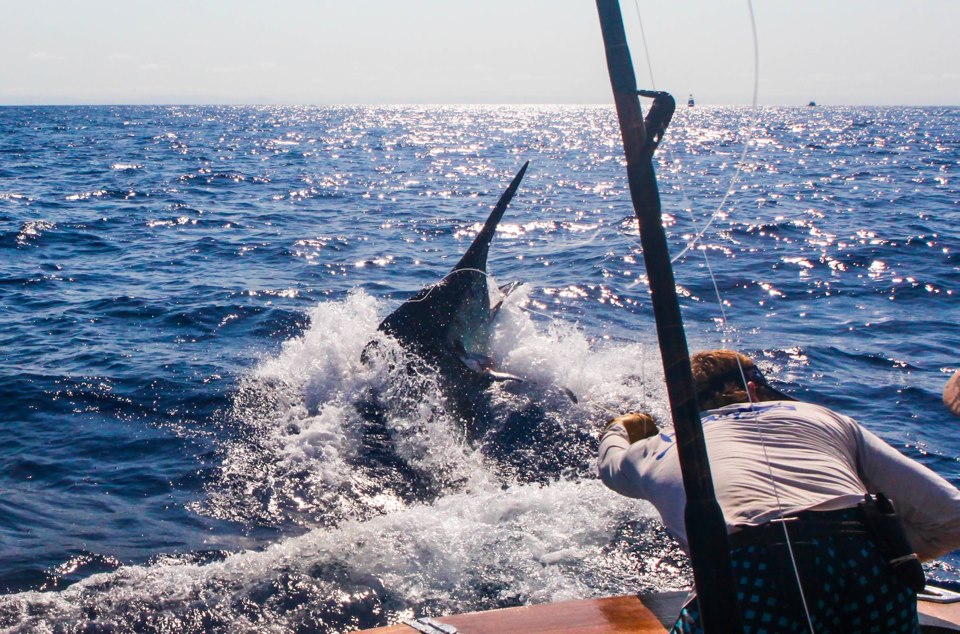 There is just nothing like it! What we think is one of the most unique fisheries on the planet, did not disappoint again this year. Big Black Marlin and lots of them! The Great Barrier Reef off of Northern Queensland produced an astounding 23 Grander Black Marlin, more than all other fisheries combined. This year seemed to be the year of the big girls for sure, with more fish called over 1,100 than we can remember. Add in 87 Black Marlin over 500 lbs (and we know we missed a bunch) and you have another nice season in the land down under.
Despite the very impressive numbers in size, most skippers will tell you it was a below par season for Cairns. The numbers of mid-size fish (500 lbs) was down and there were not as many multiple fish days as in the past. Before you start feeling sorry for them, in Cairns, that is like going to the Super Bowl for another year but missing the field goal to win the game. You still had a GREAT season. Like Sailfish numbers in Guatemala, sometimes people get so used to Cairns producing Grander after Grander, sometimes it does not even make headlines. Well, it does for us! It is no secret this is one of favorite fisheries and the fact that at any moment you have a chance at a 1,000+ lbs. Black Marlin, give us the chills! How about two Granders in a day like the Viking II accomplished, sound good? Does 1,220 lbs of Black Marlin (the largest of the season) on the Tradition peek your interest? How about two Granders for one Angler on a trip as it did for Rick Benitez fishing on Top Shot. An average season in Cairns is a great season anywhere else!
With all the juvenile Black Marlin swimming around Queensland, we know 2013 is going to be awesome! Here are some highlights from 2012!
Cairns, Aus – Capt. Tim Richardson on Tradition weighed a 1,220 lbs. Black Marlin.
Cairns, Aus – Capt. Billy Billson and Randy Baker on Viking II released 3 Black Marlin, including one they called 1,100.
Cairns, Aus – Bounty Hunter went 4-5 on Black Marlin.
Cairns, Aus – Capt. Ross Finlayson on Top Shot went 2-2 on Black Marlin, releasing a 900 & 1,100. 
Cairns, Aus – Askari released 10 Black Marlin over 4- Days including a 950, 800 & 700.
Cairns, Aus- Darren Haydon and Bo Jenyns on the Allure released 4 Black Marlin (850,800,400 & 350).
Cairns, Aus – Capt. Billy Billson and Randy Baker on Viking II released 2 Grander Black Marlin in one Day.