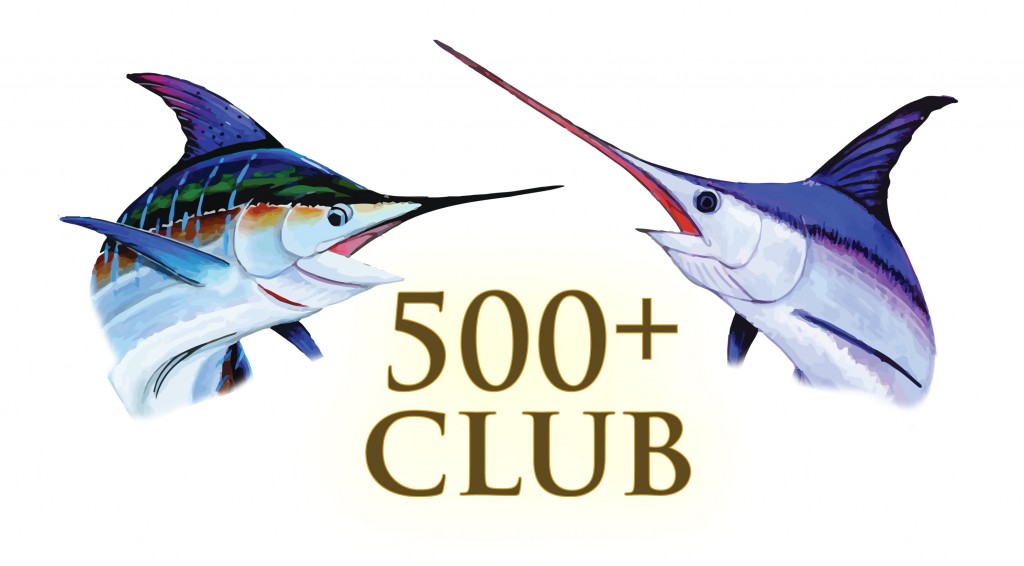 July proved to be a very good month in terms of big marlin reported to us. We are the first to admit we don't get them all, but we get a good number. In July, that number was 69 Blue Marlin and 1 Black Marlin over 500 lbs. July produced 3 Granders, a Blue Marlin in Kona, HI on the Rod Bender, a Blue Marlin on Challenger in Bermuda and a Black Marlin for Saruka in Ecuador.
Bermuda takes the Top Spot for Blue Marlin in July, with 24 reported to us, which is almost a big girl a day in that fishery. Kona, HI which does not like to leave the Top 5 in any month reported 11 Blue Marlin over 500 lbs. Top Boat was Sea Toy with 4 Blue Marlin reported over 500 lbs. It should be mentioned that both Challenger and Reel Hot both caught 3 Blue Marlin in Bermuda and Maggie Joe also caught 3 in Kona, HI.
July tends to be one of our best months of the year and it did not let us down. August is a darn good month too though, so keep checking back in to our 500+ Club.