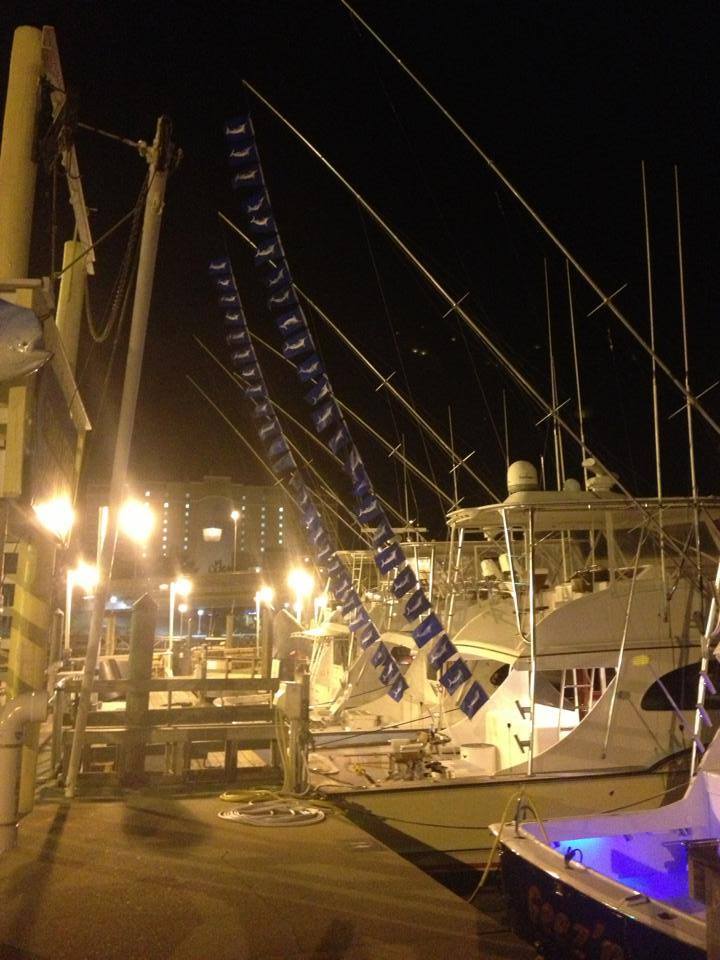 Virginia Beach, VA – It is fall off the coast of Virginia, so we should not be shocked that the White Marlin have shown up in droves. Somehow we seem to forget every year (we are Americans) how good the bite can be. Most fisheries would be happy with 4-5 White Marlin, plenty here are happy with that too…..most days…but not these days. For that one period of time when the White Marlin are thick, folks off Virginia Beach expect double digits and then some and the White Marlin have not disappointed. The top report we have received is an impressive 50 White Marlin on Rebel. Coming in just one fish short of Rebel, was Waverunner III with 49 White Marlin released. While impressive, don't be shocked to hear of more before this run is over. Here is how some of the other boats have done recently.
Virginia Beach, VA – JMC released 22 White Marlin.
Virginia Beach, VA – Reelin N Dealin released 20 White Marlin and a Sailfish.
Rudee Inlet, VA –  Rebel released 50 White Marlin.
Virginia Beach, VA – Full Pull released 13 White Marlin and a Blue Marlin on an overnight trip.
Virginia Beach, VA – Waverunner III  released 49 White Marlin.