The Billfish Report is counting down its Top 10 Billfisheries of the Year, and our #6 Billfishery goes to the Dominican Republic. Criteria for our Top 10 include fish numbers, variety of billfish species, average size of fish, length of season and number of boats fishing. With over 11,000 Billfish Reports submitted to us in 2014 from around the World, to even be considered for our Top 10 makes a fishery one of the best!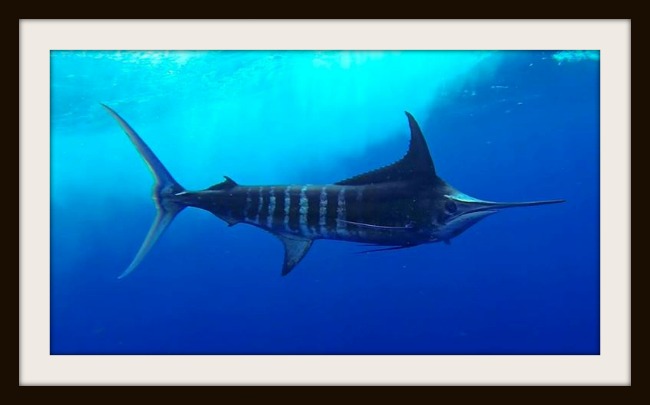 If there is such thing as Blue Marlin guaranteed, the Dominican Republic may fit that billing. From La Romana (Casa de Campo) and Punta Cana (Cap Cana) these waters have some of the finest Blue Marlin fishing in the Atlantic. Catching 5+ Blue Marlin in a day is at times seems routine. They may not get the big girls in these waters, with only two (2) reported to us over  500 lbs, but they make up for that in quantity.
The East Coast of Hispanola is a near year round fishery, although the big number of visiting boats tend to start in January out of Casa de Campo Marina and then move to Cap Cana Marina in the Spring, when the White Marlin begin to show. The Dominican used to be known for its White Marlin fishing, but given the tremendous Blue Marlin fishing, they have taken a backseat. Still, there is some good White Marlin fishing primarily off Punta Cana with Legal Drug, Reel Passion & Sandman all having seven (&) fish days and Sea Check had a season high with 8. Surprisingly there are not many Sailfish caught here, but we did have two (2) Grand Slams turned in by Ambush and Black Gold.
In the end though, the boats making the trek here from the U.S. come for the chance at seeing 10+ Blue Marlin in a day. 2013 was so good, that we named the Dominican our #1 Billfishery of the Year. While 2014 did not prove to be quite as good as 2013, it was a tremendous year by any measure. Our top day came off the Dream Time who went an astonishing 12-18 on Blue Marlin. Amirita followed closely after them going 11-16 on Blue Marlin, followed by 9 the next day for 20 over 2-Days. Blue Bird turned in a 10 Blue Marlin day going 10-15, while Sea Check and Dona Lucy both released 9 Blue Marlin. The list could go on and on for 7-8 Blue Marlin days, which if you are an avid marlin enthusiast, you know how good that is!
Congratulations to the Dominican Republic, our #6 Billfishery of the Year.
SEASON HIGHLIGHTS
Casa de Campo – Black Gold released 8 Blue Marlin
Casa de Campo – Chasin Tail went 8-9 on Blue Marlin & 1-1 on White Marlin
Casa de Campo – Dona Lucy released 9 Blue Marlin
Casa de Campo – Fa La Me went 8-14 on Blue Marlin
Capa Cana – Amirita released 20 Blue Marlin over 2-Days
Cap Cana – Blue Bird went 10-15 on Blue Marlin
Cap Cana – Legal Drug went 7-9 on White Marlin
Cap Cana – Sea Check went 9-13 on Blue Marlin