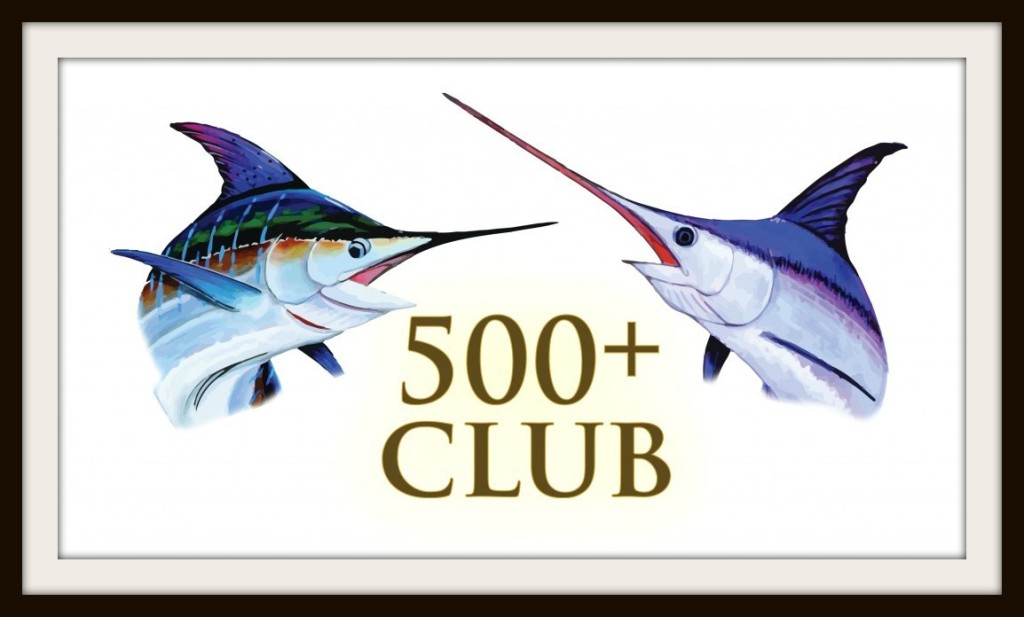 After a slightly disappointing May, June took over and reminded us it is summer. We had a total of sixty-seven (67) Billfish reported to us over 500 lbs., with sixty-six Blue Marlin and one (1) Swordfish. We had a great variety of locations, with thirteen (13) different fisheries reporting fish to us. Our Top Fishery was Cape Verdes, who reported twelve (12) Blue Marlin. Not far behind was Kona & Madeira, both producing eleven (11) Blue Marlin over 500 lbs. Bermuda also had a good month with ten (10) Blue Marlin reported.
We had a lot of big fish reported to us with fifteen (15) 750+ lbs including our 1,008 lbs. Grander from 3/4 Time in Oahu, Hawaii. Our Top Boat was Big Oh fishing over in the Cape Verdes, with four (4) Blue Marlin reported to us, the largest an 850. Pesca Grossa (Madeira), Nha Cretcheu (Cape Verdes) and & Margarita (Madeira) all had excellent months with each boat releasing three (3) Blue Marlin over 500 lbs. each.
Like June, July traditionally brings great number of large Blue Marlin with Tournament Season kicking off in Bermuda and Kona, Hawaii as well as many other fisheries. Blue Marlin World Cup is only days away and given the numbers we are seeing out of some of the these fisheries, it should be a good one!