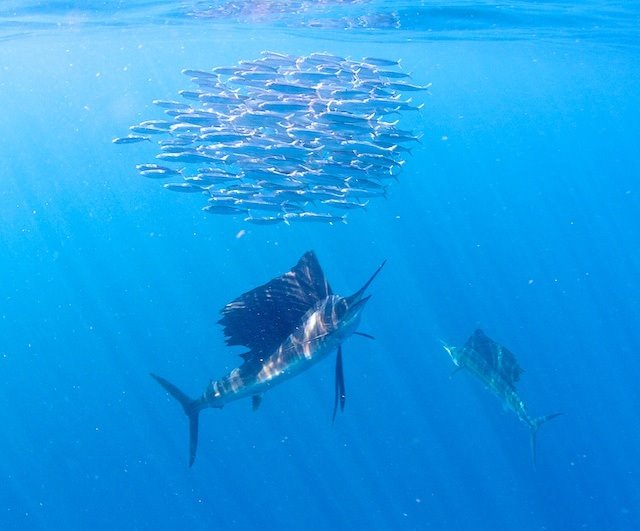 Isla Mujeres, Mexico – One of the famed winter fisheries for Altantic Sailfish has been less than spectacular this year. This is a fishery that routinely produces 20+ Sailfish days and even produced the Altantic Record of 120 Sailfish aboard the Sea Trial. But, 2014 is not living up to this fisheries outstanding reputation.
We have spoken to a few guys fishing the area and while the weather has been less than perfect and the water color has been a little off, nobody can figure out why the big body of fish has not shown up. We still have most of February to find out if this will be a late season bite. Perhaps the bite will never materialize? Can that even happen here?
It is not as if there are no fish in the region, but rather than getting those eye-popping release numbers, we are seeing 3-4 fish released in a day. Plenty good in a lot of fisheries, but not for Isla Mujeres standards. We have had a few good reports with Full Pull having a 22 fish day, Blood Money a 16 Sailfish day and Obsession with 17, but as soon as they seemed to arrive the bite tapered off. We will keep our fingers crossed that this trend line starts moving back in the right direction, or it will be a long ride back to the U.S. for a lot of boats.