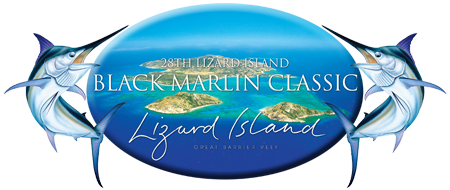 Cooktown, Australia – It took a 15 Black Marlin effort from Team Top Shot to win the 7-Day Lizard Island Black Marlin Classic this year. Capt. Ross Finlayson was joined by anglers Naoto Aoyagi and Tomonori Omi who released six (6) Black Marlin over 750 lbs, two (2) of them called 950+. They were followed by Little Audrey who released 13 Black Marlin, which included two (2) over 900 lbs.
A total of 126 Black Marlin were released by  22 boats for the week. This is without a question the best Tournament in the world for large fish and this year was no different. There were three (3) Grander Black Marlin released as well as fifteen (15) that were called over 900 lbs. Given the way some captain's estimate size, there is no doubt there were a few more that would have been over the mark.
The Number 10 Ribbon Reef was the most productive spot, with 45% of the fish being caught there. The Number 4,8,9 & 7 Ribbon Reefs were also very productive all producing 10+ Black Marlin for the Tournament.
FINAL RESULTS
Top Shot – 15 Black Marlin (999, 999, 850, 750, 750, 750)
Little Audrey – 13 Black Marlin (950, 900)
Athaldo – 10 Black Marlin (1,000, 900)
Full results can be found at the Lizard Island Game Fish Club.