The Billfish Report is counting down its Top 10 Billfisheries of the Year, and our #3 Billfishery goes to Cairns, Australia. Criteria for our Top 10 include fish numbers, variety of billfish species, average size of fish, length of season and number of boats fishing. With over 11,000 Billfish Reports submitted to us in 2014 from around the World, to even be considered for our Top 10 makes a fishery one of the best!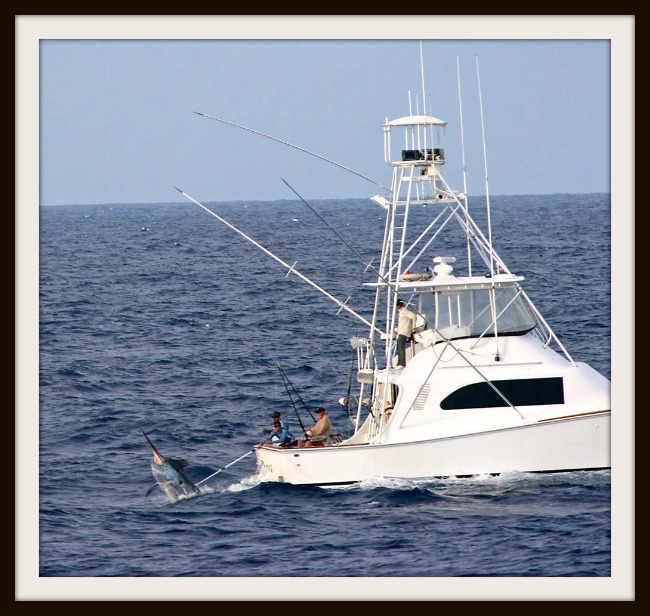 The Great Barrier Reef ("GBR") off Northern Queensland of without a doubt the Heavy Weight Champion of the World. There is no fishery for that matter in our sport's history that can boast the numbers of large Black Marlin caught here each year. In fact, it is not even close. We had 194 Black Marlin reported to us over 500 lbs. in 2014, of which 160 of them came from the GBR. That means 82% of all large Black Marlin were caught in this fishery of which twenty-seven (27) were Granders. Speaking of Granders, Cairns (the most used port) accounted for 56% of all Grander marlin caught in the world.
This is certainly a quality not quantity fishery with the best day coming off Capt. Ross Finlayon's Top Shot, who released six  (6) Black Marlin. The next best days came off the Capt. Daniel Carlson's Little Audrey and Capt. Tim Richardson's Tradition, who both managed to release four (4) Black Marlin in a day. There is not much variety of species, especially given that almost all boats are targeting Black Marlin during their short season. There is an odd Blue Marlin caught from time to time when boats decide to venture further offshore.
In the end though, the crews and anglers are coming here for one thing, large Black Marlin. It is not unusual to catch multiple 700+ Black Marlin in a day. Capt. Tim Dean on Calypso may have had the best day of the season releasing four (4) over 850 lbs. (950,950, 900, 850). Capt. Dean Beech on Onsite released 3 Black Marlin over 850 (950,850,850). Capt. Tim Richardson on Tradition also had a day to remember releasing four (4) Black Marlin, which included a 900,850,800,400.
SEASON HIGHLIGHTS
 Capt. Billy Billson on Viking II went 3-3 on Black Marlin (1,000,500, 250)
Capt. Chris "Sharky" Miles on Levante weighed a 1,124 lbs. Black Marlin.
Kekoa went 5-7 on Black Marlin, largest was 600 lbs.
Top Shot went 6-7 on Black Marlin, largest was 450 lbs.