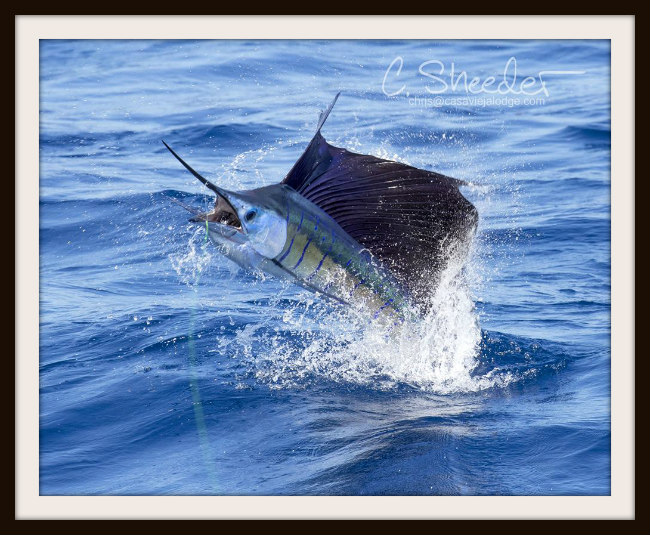 Puerto San Jose, Guatemala – It is almost as if a light switch was turned on. We went from a few scattered reports of Sailfish and then solid double digit releases on almost every boat with plenty of 20+ releases. Best day we got a report on was 31 Sailfish released by Capt. Jason Brice on Makaira (Casa Vieja). What makes this fall bite even better is there have been a bunch of Blue Marlin crashing baits. Boats are seeing Blue Marlin reliably with most boats getting 2-4 in the spread. Add in 30+ Shots at Sailfish and that is about as good as it gets. It is early in the season, but it appears this El Nino has not affected the bite and is probably the reason there are so many Blue Marlin around. Here are some of the highlights.
Capt. Chris Sheeder on Rum Line went 23-39 on Sailfish and 0-2 on Blue Marlin.
Capt. Chris Starrs on Sails Tactic released 24 Sailfish and went 1-2 on Blue Marlin.
Capt. Jason Brice on Makaira went 23-37 on Sailfish and raised 4 Blue Marlin.
El Cadejo went 21-30 on Sailfish.
Pez Raton went 25-30 on Sailfish.