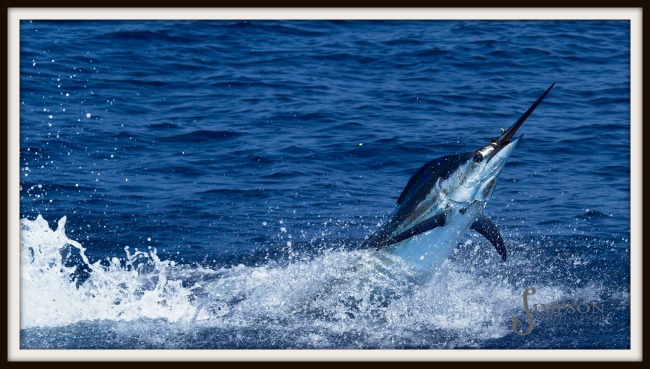 Kenya – There has been a very reliable billfish bite across the entire coast from Lamu all the way down to the Pemba Channel. Blue Marlin, Black Marlin, Striped Marlin and Sailfish are all showing up, giving boats great action. Fishing out of Watamu, Alleycat had one of the best days we have heard of this season going 2-2 on Blue Marlin, releasing a 650 lbs fish and also went 2-2 on Black Marlin. Up in Malindi, Soolyman has had good action on Blue Marlin going 2-2 (400,300) ending their week with  5 Blue Marlin and 2 Sailfish.
Down in Shimoni, Simba finished their last three days with a boom weighing an 840 lbs. Blue Marlin (largest of the season) as well as 4 Striped Marlin and a Black Marlin. The Striped Marlin have been around in some numbers with Patricia going 2-4 and White Otter with 3.
The Sailfish bite off Diani has been steady with Shuwari releasing 9, Dorado with 7 and White Dove with 5 on a half day. (Correction) There was indeed a Grand Slam on Shuwari who released 2 Blue Marlin a Striped Marlin and a Sailfish.