The Billfish Report is counting down its Top 10 Billfisheries of the Year and our #10 Billfishery is the Dominican Republic. Criteria for our Top 10 include fish numbers, variety of billfish species, average size of fish, length of season and number of boats fishing. With over 11,000 Billfish Reports submitted to us in 2015 from around the World, to even be considered for our Top 10 makes a fishery one of the best.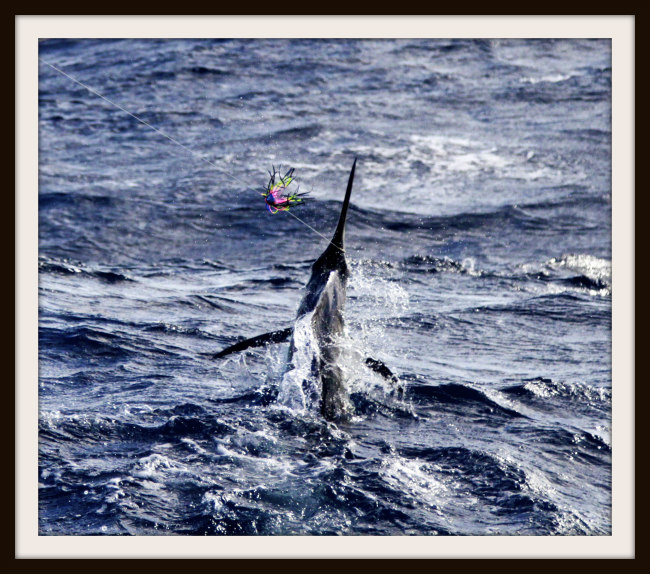 There is no better fishery in the Western Atlantic to catch a Blue Marlin that the Dominican Republic. The fishery on the Eastern tip of Hispanola from Casa de Campo (La Romana) to Cap Cana (Punta Cana) is some kind of freak nursery for Blue Marlin. There is probably only one other place in the World, where seeing four to five Blue Marlin in your spread is not uncommon. These are "beginner blues" with most fish under 200 lbs, with the largest reported in 2015, a 600 lbs. Blue Marlin on Contango.
The Dominican is a year round fishery, although the boats like to dictate a February start out of Casa de Campo Marina with many boats following the bite up to Punta Cana. The Spring starts the White Marlin bite as well, which never really appears down in La Romana. The White Marlin bite can be excellent with shots at 10+ in a day, with Batchica a season's best with eleven (11), Krazy Salts (9) and Legal Drug (8). This is traditionally not a good place to target Sailfish, but Black Gold released a Double Grand Slam and Fun Factor, Legal Drug and Mojito all released Grand Slams.
It is the shot of releasing double digit Blue Marlin though, that makes this fishery so special. While not as good as 2013 (One of the Finest in Sportfishing History for Blue Marlin) or 2014, the numbers were still excellent. Marlin Darlin had the best day of the season going 11-11 on Blue Marlin. While no other boat recorded double digits on Blue Marlin, Betsy, Contango, Black Gold, Reel Passion, Blue Bird, Fully Occupied, Full Time, Committed & Victoria all had 10+ bites in a day. How is that for action!
Congratulations to the Dominican Republic, our #10 Billfishery of the Year.
SEASON HIGHLIGHTS
Amirita went 7-9 on Blue Marlin and 1-1 on Spearfish
Double Grand Slam on Black Gold going 8-9 on Blue Marlin, 2-2 on White Marlin, 2-2 on Sailfish.
Full Time went 8-13 on Blue Marlin
Natural went 7-7 on Blue Marlin and 3-3 on White Marlin
Fully Occupied released 7 Blue Marlin
Committed went 7-11 on Blue Marlin
Reel Passion went 8-11 on Blue Marlin and 1-1 on White Marlin