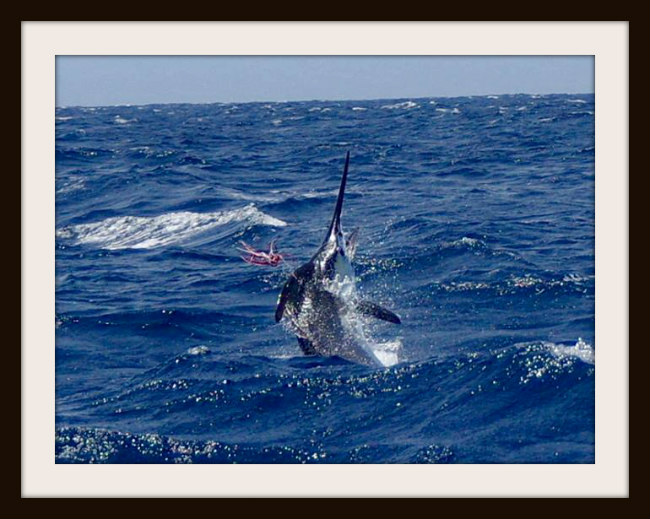 Cape Verde Islands – While the prolific Blue Marlin bite has not started in earnest, the Big Girls have certainly made their presence known. Through three weeks into April, we have twenty-one (21) Blue Marlin over 500 lbs released, the largest a 900+ by Capt. Samir Rahal on Mystic Blue. Just yesterday Capt. Olaf. Grimkowski on Andromeda had a double header of big Blue Marlin, catching an 500 and releasing an 800. Capt. Olaf has released five (5) Blue Marlin over 500 lbs. this season, the most of any boat thus far.
There are still plenty of small fish around and the numbers are still good, just not Cape Verdes good. Anna Alexis produced the best day thus far, going 5-7 on Blue Marlin. Capt. Randy Das on Cal Rei likewise had an excellent day, going 4-4 on Blue Marlin. Capt. Marty Bates on La Onda Mila returned from a 5-Day trip, where they raised thirty (30) Blue Marlin. These are all reports over the last few days, so there is certainly a wave of fish coming through.
Still very early in the season and with the number of big girls being caught already, most likely another good one for the boys in the Cape Verdes.