The Billfish Report is counting down its Top 10 Billfisheries of the Year, with #8 Kona, Hawaii. Criteria for our Top 10 include fish numbers, variety of billfish species, reports, average size of fish, length of season and number of boats fishing. With over 9,000 Billfish Reports submitted to us in 2017 from around the World, to even be considered for our Top 10 makes a fishery one of the best!
Kona, Hawaii – Undeniably one of the most historic ports and fishing grounds in all of Billfishing. The birthplace of the modern day marlin lure. An absolute must for any serious billfish enthusiast and still the best place in the Pacific to catch a large Blue Marlin. Kona has and probably always will keeps its place within our Top 10.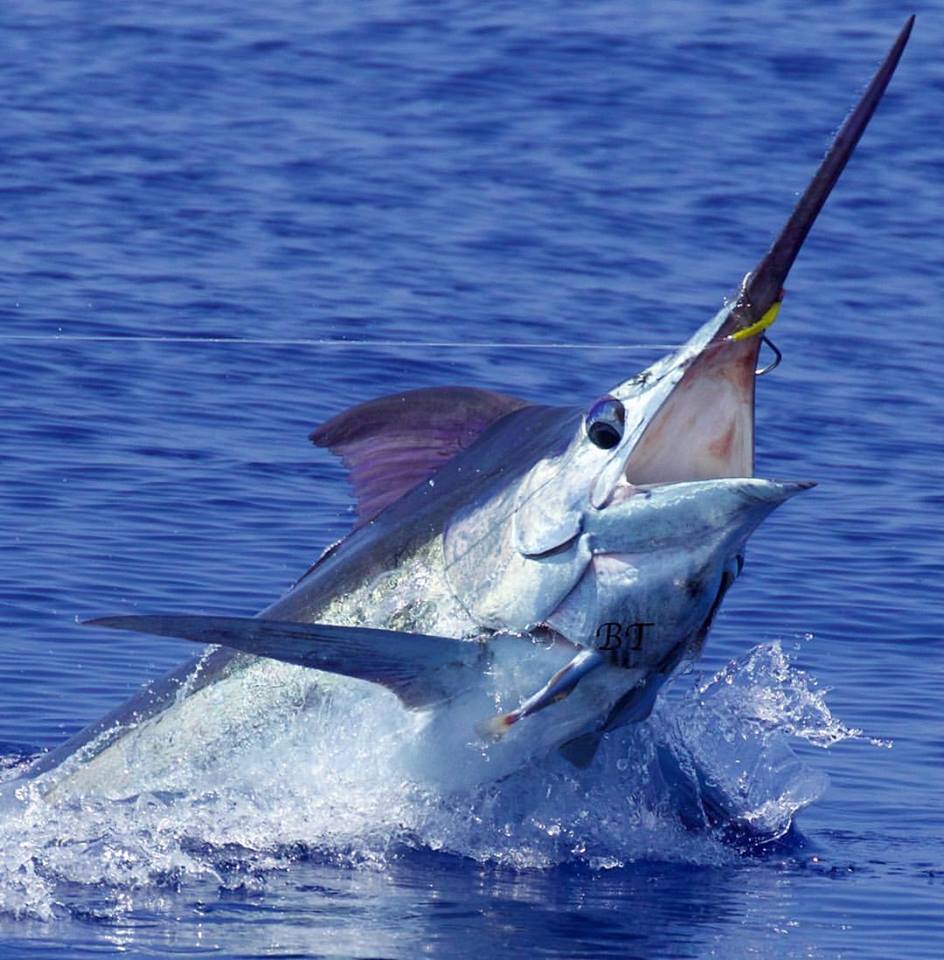 We said it last year and I guess the Grander hangover continued into 2017. After the finest season Kona had ever seen on Grander Blue Marlin in 2015, 2016 and 2017 did not produce a Grander. That is not to say there were not some "Grander Class" Blue Marlin seen and fought, but none that were weighed. That being said, an average season on the Big Island is still pretty spectacular anywhere else. Kona waters still boasted forty-seven (47) Blue Marlin over 500 lbs. and one Black Marlin which placed it 1st in the Pacific and 4th in the World for 2017. The Largest Blue Marlin came from Capt. Guy Terwilliger weighing in at 925 lbs. Oddly enough, the 2nd largest fish was a 901 lbs. Black Marlin on the Bite Me.
While Blue Marlin remain the main target for most boats, Kona does have good variety with prolific Spearfish and generally a good winter Striped Marlin bite. The best bet for a Kona Slam is a Blue Marlin, Striped Marlin and Spearfish. 2017 did not prove to have a great Striped Marlin bite, leading to an untold number of Blue Marlin and Spearfish days, but only two (2) Grand Slam, both on Last Chance.
Kona is absolutely a year round fishery, with Blue Marlin being released every month. We did not get any 5+ Blue Marlin days reported to us, but Capt. Chip Van Mols on Luna went 4-4 and Night Runner went 4-6. The two best days we had reports on for Spearfish was four (4) on Hooked Up and Night Runner.
Congratulations to Kona, Hawaii our #8 Billfishery of 2017!