The Billfish Report is counting down its Top 10 Billfisheries of the Year, with #7 Brazil.Criteria for our Top 10 include fish numbers, variety of billfish species, reports, average size of fish, length of season and number of boats fishing. With over 9,000 Billfish Reports submitted to us in 2018 from around the World, to even be considered for our Top 10 makes a fishery one of the best!
Brazil  –  Let's be honest. This is one of the fisheries you really root for. This has always been one of the greatest spots in the Atlantic and for that matter the World for large Blue Marlin. Let us not forget, they also grow their White Marlin large as well. Both the Atlantic Blue Marlin Record and White Marlin World Record both still "reside" in Brazil. We welcomed them back in 2017 into our Top 10 after a long absence and are pleased to see them climbing our ranks in 2018.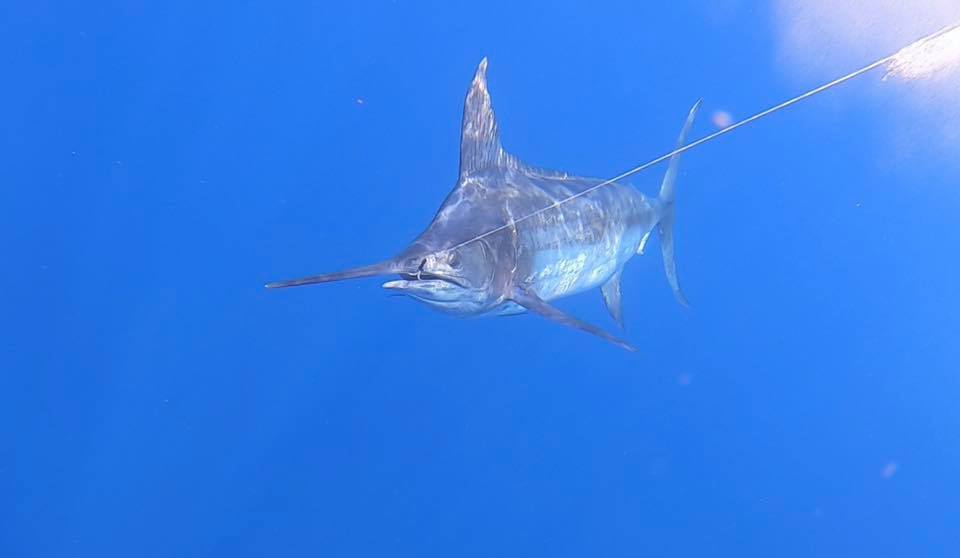 We will start with what they are known for. We saw a total of forty (43) Blue Marlin caught in these waters over 500 lbs. This is almost double their production in 2017 and also places them 4th in the Atlantic. Capt. Shawn Wallace on the Camargue fishing out of Canavieiras was responsible for twenty-three (23) Blue Marlin over 500 lbs. This would put Camargue not only top boat in the Atlantic for large Blue Marlin, but also Best in the World for 2018. Camargue released five (5) over 900 lbs. and four (4) over 800 lbs. Behind them from down south off Rio de Janeiro, Team Zoom released ten (10) Blue Marlin over 500 lbs. in 2018.
While not normally known as a numbers fishery, we had eight (8) reports of 5+ Blue Marlin released, with the Top Boat once again being Camargue with seven (7). White Marlin fishing was overshadowed by Blue Marlin, but we still had eight (8) reports of 10+ White Marlin. Top Boats were Vida Boa & Sophie both with eighteen (18) fishing out of Vitoria.
Variety is a big part of this fishery, with Blue Marlin, White Marlin and Sailfish all routinely caught. This lead to fourteen (14) Grand Slams, placing them 1st in the Atlantic and 2nd in the World.
The only negative of this fishery is the relatively short season, with a 2-3 Month window in most areas. Despite this short season, this very limited fleet continues to produce quality fish that are envied by most.
We need to thank the Brazilian Billfish Ambassador  Capt. Antonio Amaral of Amaral Lures. He has an incredible passion for their fishery and makes sure everyone is in the know.
Congratulations to Brazil our #7 Billfishery for 2018!