The Billfish Report is counting down its Top 10 Billfisheries of the Year with our #1 Billfishery Cape Verde. Criteria for our Top 10 include fish numbers, variety of billfish species, reports, average size of fish, length of season and number of boats fishing. With over 5,000 Billfish Reports submitted to us in 2019 from around the World, to even be considered for our Top 10 makes a fishery one of the best!
Cape Verde – Over the last 5-Years we have witnessed one of the most interesting transformations any fishery has seen. Cape Verde has long been known as one of the best fisheries in the World to get 5+ Blue Marlin in a Day. In the height of this fishery, getting ten (10) shots a day was a regular occurrence. Yet, over the last few years, this fishery has become without a doubt the finest place to catch a large Blue Marlin, not only in the Atlantic, but the World. This fishery was last named our #1 in 2012, but it has never left our Top 10.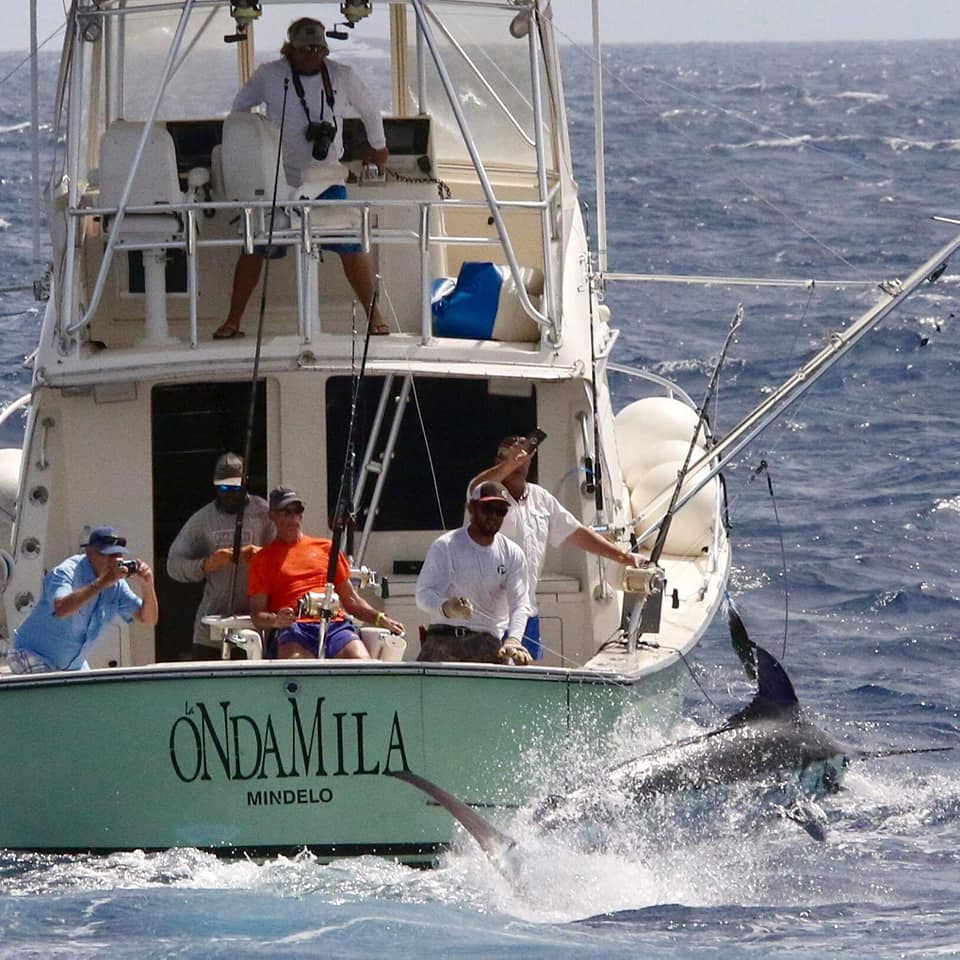 Cape Verdes produced more 500+ Blue Marlin than any other fishery in the world, with one hundred twenty-three (123) Reported to us in 2019. While that stat alone is impressive, what stood out this year were the number of multiple 500+ fish days. We had a total of nine (9) reports where a boat released two (2) Blue Marlin over 500 lbs. Capt. Marty Bates on La Onda Mila accomplished this twice in the season and Capt. Stuart Simpson on Nha Cretcheu achieved this impressive milestone three times in 2019. 
On the numbers side, this fishery is still producing plenty of shots. We had a total of eight (8) 5+ Blue Marlin Reports, placing them 4th in the World. La Onda Emma had the best day, going 7-8 on Blue Marlin. Nha Cretcheu and Mystic Blue both reported six (6) Blue Marlin released in a Day. 
This was a slow year for Grander Marlin throughout the world. There were six (6) 900+ lbs. Blue Marlin reported, but only one Grander. The "Grander Whisperer" Heiko Steinmetz fishing on his boat Black Marlin weighed a 1,177 lbs. Blue Marlin, his 5th. 
This is considered a medium fleet by our reports, with more than ten (10) boats reporting consistently. This is absolutely a year round fishery, with the majority of the "season" in early spring through the summer. 
Congratulations to Cape Verde our #1 Billfishery for 2019.