The Billfish Report is counting down its Top 10 Billfisheries of the Year with our #8 Billfishery Exmouth. Criteria for our Top 10 include fish numbers, variety of billfish species, reports, average size of fish, length of season and number of boats fishing. With over 5,000 Billfish Reports submitted to us in 2019 from around the World, to even be considered for our Top 10 makes a fishery one of the best!
Exmouth, Western Australia – Like our #9 Billfishery of the Year (Cap Cana) this is also a fishery we have watched very closely of recent. The fish have always been there, but it was not until the last 5-Years that this fishery has made itself known around the world (or at least to those of us in the United States). The first thing that comes to mind when talking about Exmouth is the diversity. We are not just talking about Billfish here either. The Exmouth Gulf is home to countless fish and marine animals. For those of us in North America, think Sea of Cortez (Mexico). On the Billfish side of things, stay in close for Black Marlin and Sailfish, go out wide for Blue Marlin and Striped Marlin. Can make for a very interesting day indeed.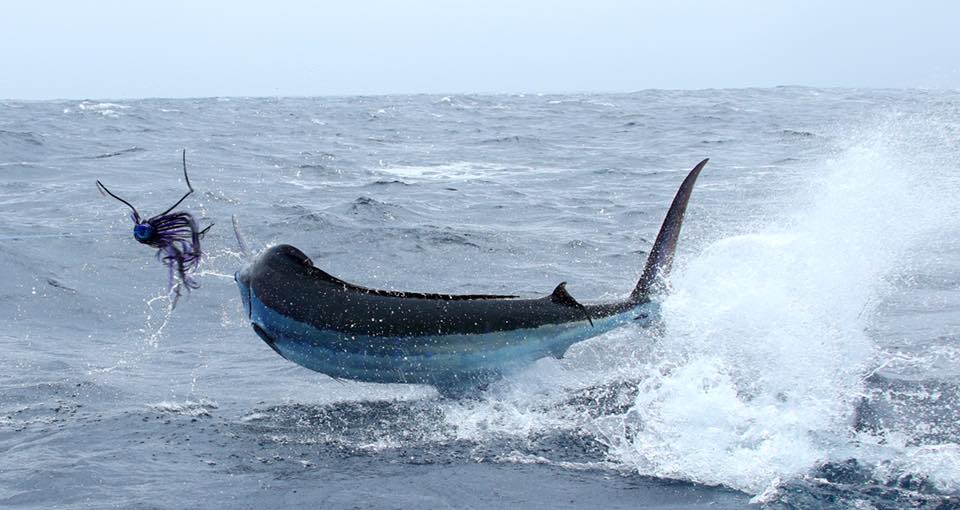 With this variety in Billfish, also comes the inevitable Grand Slam. We would so this was actually a slower than "normal" season on Slams, but this small fleet still managed nine (9), which put it 2nd in the World in 2019. Peak Sportfishing managed two Grand Slams in a week, releasing a Blue Marlin, Striped Marlin, Sailfish  followed by a Black Marlin, Blue Marlin, Striped Marlin.  
In 2018, Australia saw its first Grander Blue Marlin (1,089), which now stands as the Australian National Record caught off Exmouth. Not necessarily known for size, this fishery has produced good numbers of 500+ Marlin, with eleven (11) Blue Marlin reported to us to go along with one (1) Black Marlin.  
The Black Marlin and Sailfish can be caught in really good numbers at certain parts of the season. We had eight (8) 5+ Black Marlin days reported to us from which three (3) had 10+ in a Day. Azura released ten (10) Black Marlin, Peak Sportfishing released twelve (12) and Ballz Deep released eighteen (18) over 2-Days.  On the Sailfish side we had two (2) 20+ Days, the best of which was thirty-two (32) coming again from Peak Sportfishing. 
Congratulations to Exmouth, our #8 Billfishery for 2019.