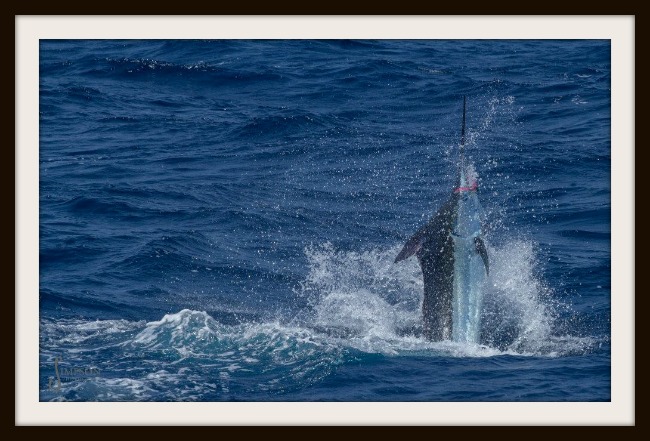 Cape Verdes – The season is in full swing and while boats are not seeing the incredible numbers that CV is so well known for (yet), they ARE seeing big Blue Marlin. The fleet has already released six (6) Blue Marlin over 500 lbs, including this seasons largest thus far, a 906 lbs. Blue Marlin caught by Capt. Stuart Simpson on Nha Cretcheu. There have been a couple of other very large fish hooked and lost, which in these waters could mean four digits.
Most boats are getting 3-4 shots at Blue Marlin a day, with Capt. Marty Bates on Mila having the best day of the week going 5-5. Capt. Matthias Henningsen on Smoker also posted a great day going 3-5 on Blue Marlin, largest estimated at 700 lbs.
Almost all boats have started their season now, so the action and reports should be steady for next few months.